It was Wilhelm's rookie season, and he was nearly impossible to hit.
Hoyt was never a good batter, and had very little power. It is a huge fluke that his first time at bat he hit a home run.
Wilhelm had a long and glorious career (29 professional seasons) as a fireman, and was inducted into the Hall Of Fame.
Wounded in the Battle Of The Bulge during ww2, he earned the nickname "Sarge" as a ballplayer.
You can click the image below to read it: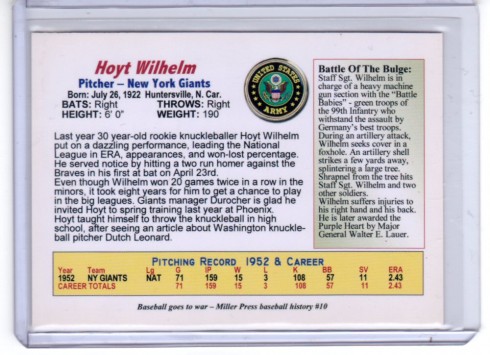 This card was less than $5 on eBay.