This is the best-written set I know of covering the White Sox players who were banned from baseball and events surrounding the ill-fated 1919 World Series.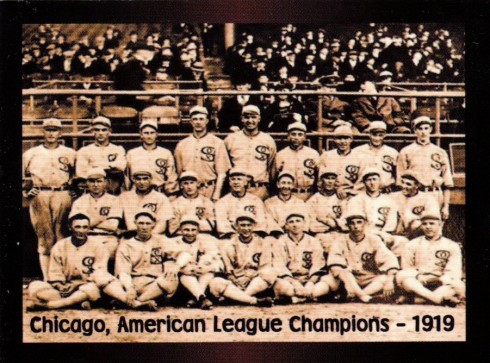 The White Sox were called "Black Sox" because the cheapskate team owner Charlie Comiskey had quit paying for their laundry, and the players weren't keeping their uniforms very clean.  They were a ragged dirty bunch by all accounts, and fans started calling them Black Sox as early as 1917.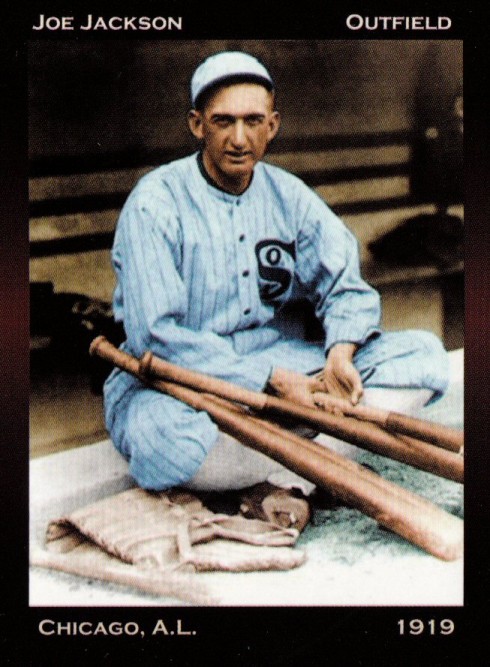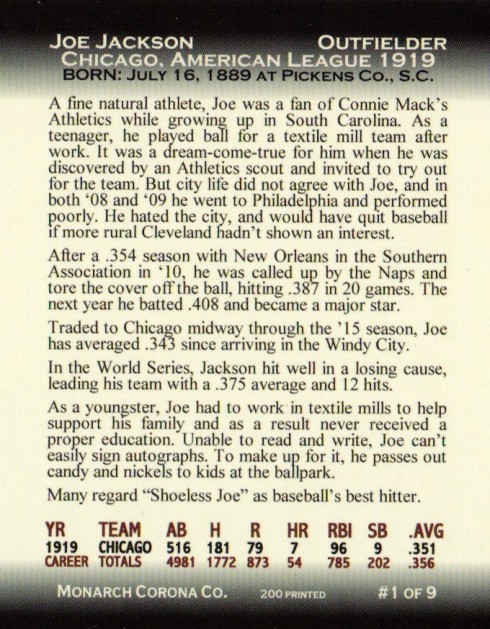 Shoeless Joe Jackson passed out nickels and candy to kids who asked for his autograph, because he couldn't write his name well enough to sign.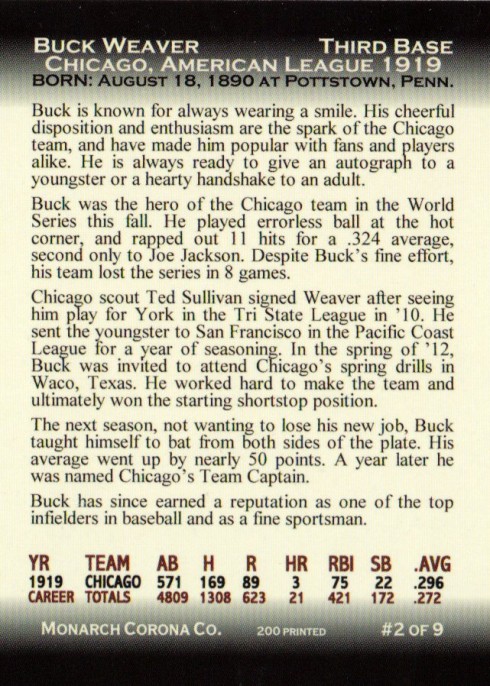 Buck Weaver played an errorless World Series at third base and batted .324 with 11 hits.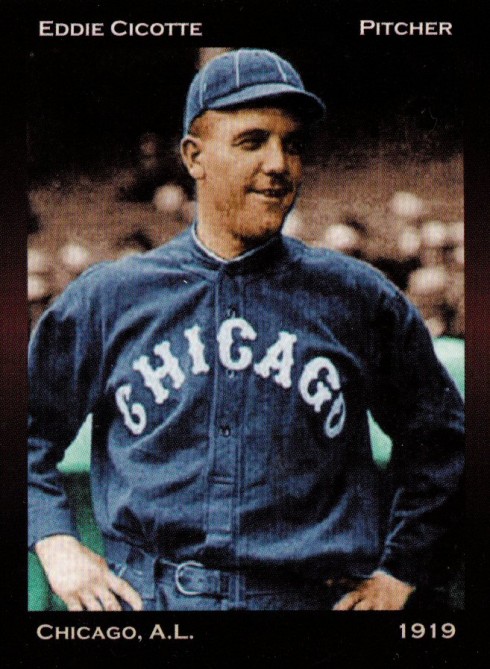 Ed Cicotte played minor league ball with Ty Cobb, and was signed by Detroit on the same day Cobb was.  They didn't get along well, and took separate trains to Detroit!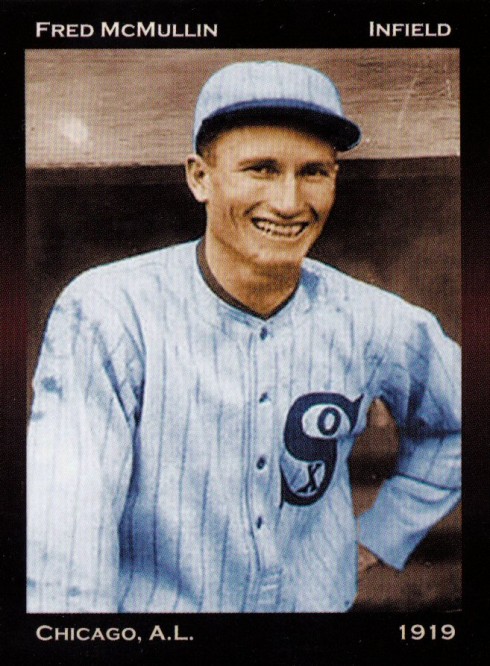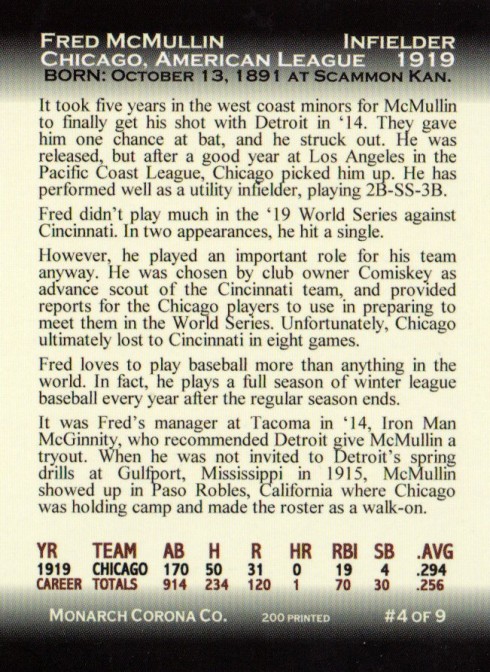 Getting kicked out of baseball was the tragedy of Fred McMullin's life.  He loved baseball more than anything, more than all other things combined. He played baseball all year, participating in winter leagues, amateur baseball, semi-pro, you name it.  If he was riding past a vacant lot and there was a pick-up game going on, he would stop and get in on it.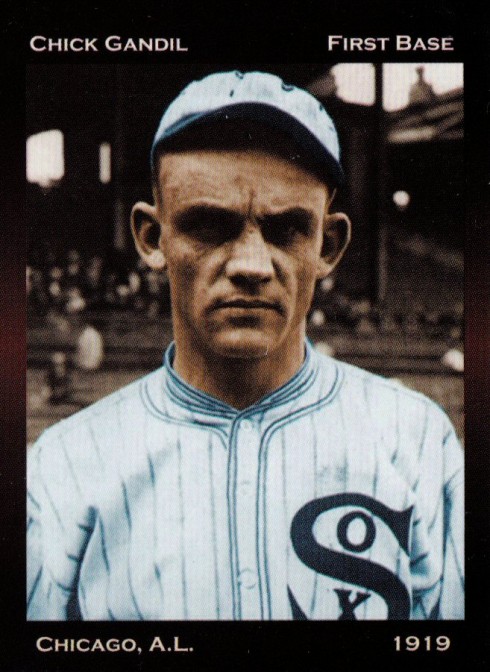 Chick Gandil was a bad boy. After running away from home at 17, he was involved in many scrapes and altercations. He once punched out an umpire, he once broke into the clubhouse and stole money from his own team, he traveled around the west as a professional boxer. After making a big payday from the gamblers, he petulantly demanded a $10,000 salary or else he would sit out the season.  He went on to sit out many seasons.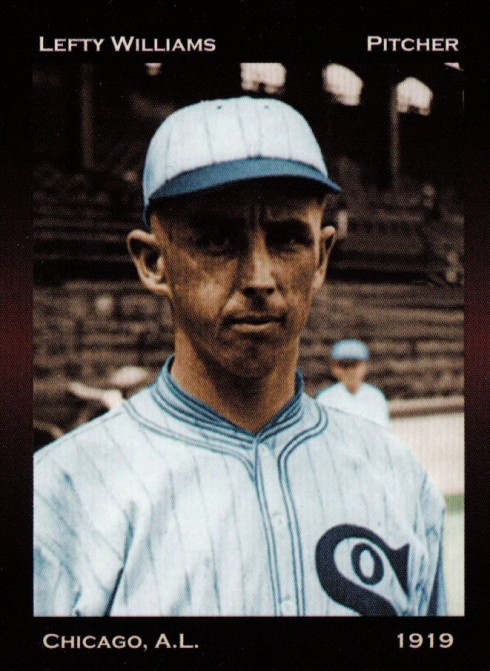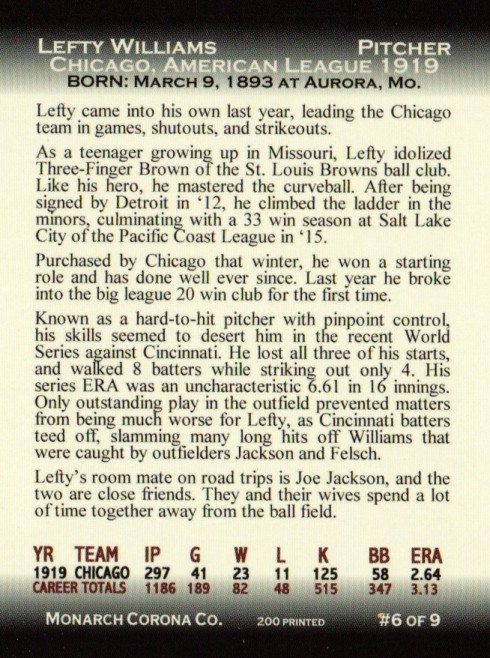 Lefty Williams was Joe Jackson's closest friend on the club, and his roommate. Lefty lost all three of his starts and pitched horribly. Only outstanding play in the outfield prevented matters from being much worse for Lefty, as Cincinnati batters teed off, slamming many long hits off Williams that were caught by outfielders Felsch and Jackson.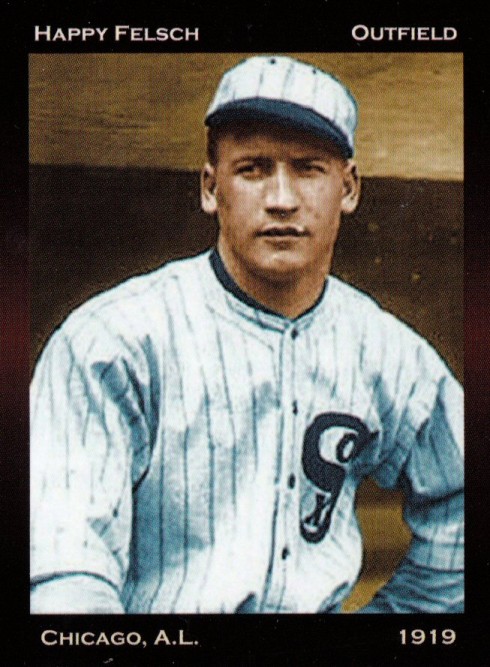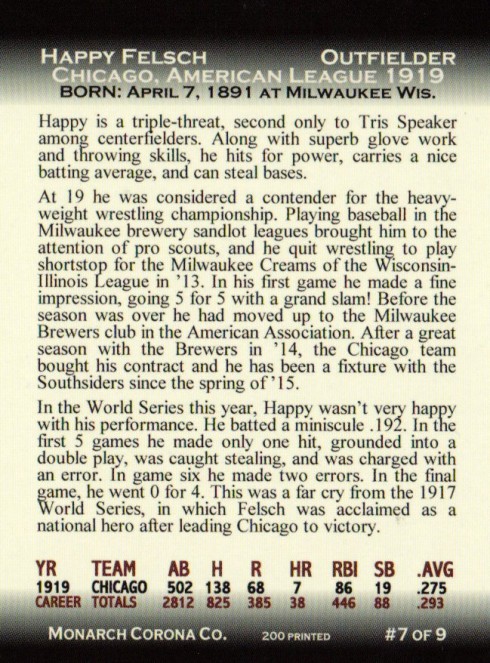 Happy Felsch was a contender for the heavyweight wrestling championship when he started his baseball career at Milwaukee in 1913.  He batted .192 in the Series and made several key errors.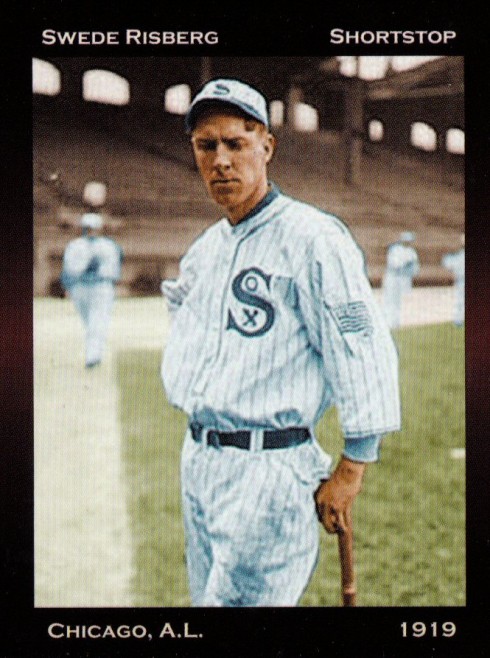 Swede Risberg was Chick Gamdil's roommate, and he was just as tough as Gandil. He was kicked out of school in the third grade for refusing to shave!
This set was issued by Monarch Corona