Roman Gabriel has done so many different things in his life, both in and out of sports.  If you're a fan of Gilligan's Island, you might remember his portrayal of a headhunter.  He also appeared in Perry Mason and in several movies.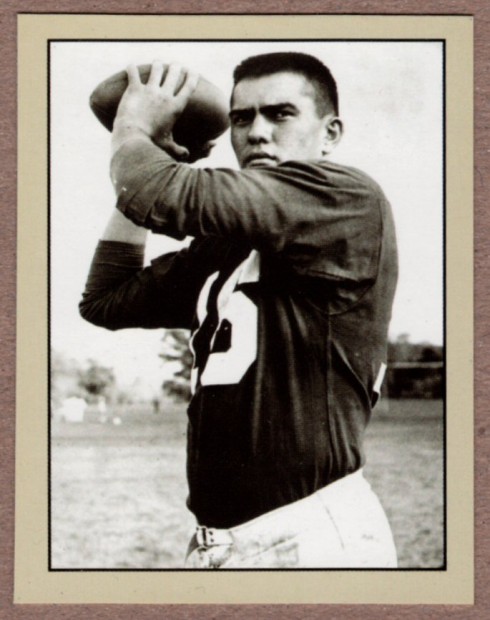 Although he is best remembered as the peerless leader of the Los Angeles Rams during most of his career, his greatest performance on the football field was as a Philadelphia Eagle in 1973.  That was the year he was named the NFL Comeback Player of the Year.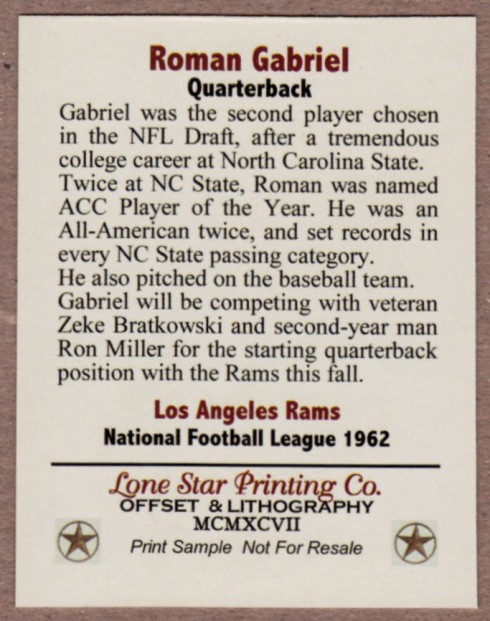 Roman came to an Eagles team which had finished a dismal 2-12 and scored only 12 TDs the season before.  He made a big difference, leading the NFL in completions, yards, and TD passes.
But let's talk baseball. Fast forward to the late 80s and early 90s in Roman's home state of North Carolina.  Roman Gabriel is the President of two minor league clubs: The Gastonia Rangers and the Charlotte Knights.  He is ultimately responsible for the early development of young minor league players, which include Ivan Rodriguez, Curt Schilling, Jim Thome, Gregg Olson, and others.  He does a great job, and the Charlotte team is promoted from AA to AAA.  He brings in Tug McGraw, a close friend he knows from his time in Philadelphia to coach some of his young pitchers at Gastonia in '89 and '90, and lets McGraw start a game each season.  For the first time, Roman hears Tug McGraw's young son sing and play a guitar. He's impressed, and reaches out to his show biz contacts.  Tim McGraw soon becomes a huge star in the world of country music!
This card was issued by Lone Star Printing