One day Lefty O'Doul visited a bar in downtown San Francisco, after learning that the owner of the joint was holding a bad check in Lefty's name.  "It's not me" Lefty said.  He had been traveling with the Phillies at the time the check was accepted, and although he was batting .400 at the time, there had been some criticism of his fielding ability in the press, particularly in his hometown of San Francisco.
"I see a thousand people a week" the bar owner said, "They all start to look alike…"
"Here's what you do," Lefty told the bar owner, "Next guy who comes in here and says he's Lefty O'Doul, you toss him a salt shaker. If he catches it, then it ain't me!"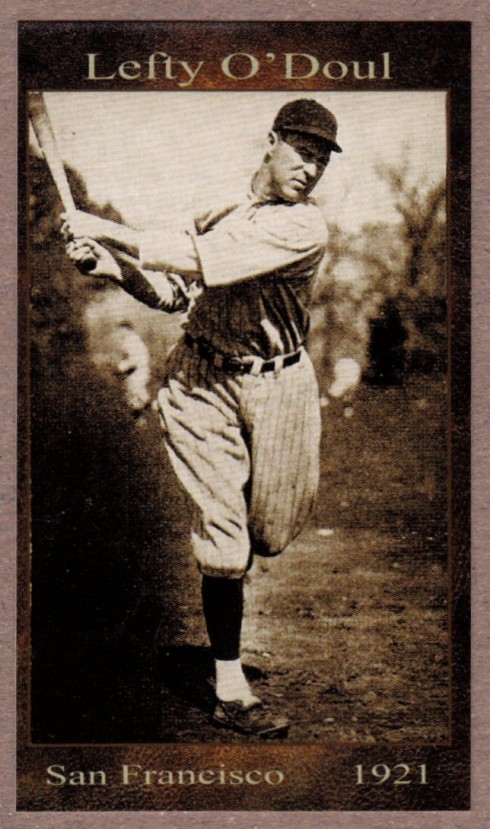 In an era where major league baseball did not go south of Baltimore or west of St. Louis, the Pacific Coast League was the Alpha and Omega of western baseball.  And one of the heroes of the west coast was (and remains) Lefty.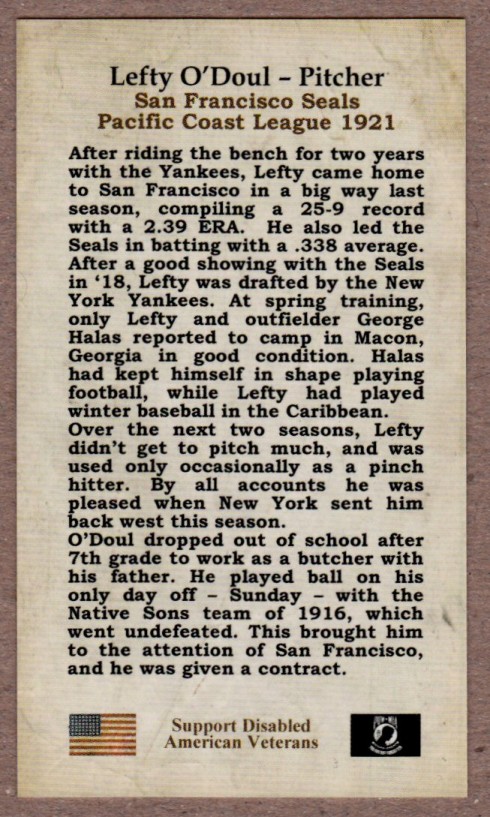 O'Doul was 32 years old before he actually got a chance as an everyday player in the big leagues, and he responded by winning a pair of batting titles back to back. His 32/122/.398 season in '29 is among the best seasons ever by a big league hitter.  His career average of .349 is in the top five all-time batters.
Lefty may have made his greatest contributions to baseball with his many trips to Japan. He trained countless Japanese in the skills of the game and fostered communication and interaction between those in the Japanese and American games both before and after the Second World War. He is also credited as one of the founders of Nippon Professional Baseball. For his efforts, O'Doul was the first American elected to the Japanese Baseball Hall of Fame.
This card was created and issued by Dave Stewart