In '37 the Pittsburgh Crawfords held their annual spring training at New Orleans, one of only a few cities in the south where black people were more accepted.  The city has always had an international flavor, Latin and French and Caribbean are the primary flavors. It was a great spring for Satchel Paige, because he absolutely loved New Orleans.  The place was filled with pretty ladies, and he was the highest paid member of the National Negro League champions.  He stepped out frequently.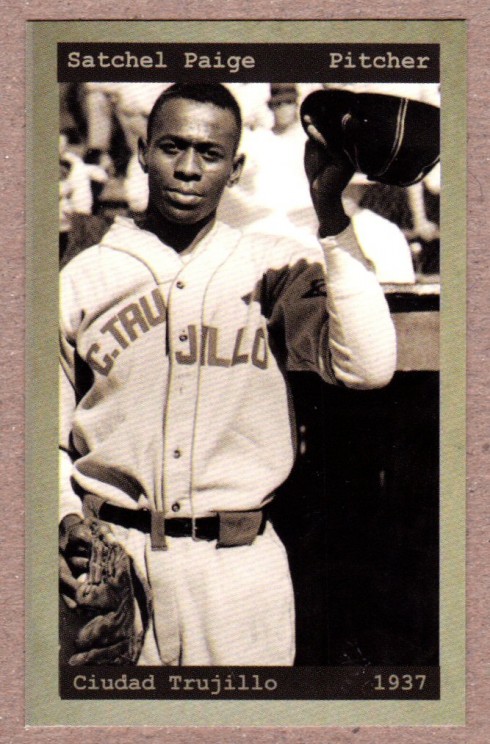 One night on Toulouse Street, Satchel noticed he was being followed by a pair of short, heavy set Latin men wearing three-piece suits. He wasn't too worried as the men followed him from one speakeasy to the next. They were dressed too well to be muggers or stickup men. If they were pickpockets, they weren't going to get close to Satch – he knew that game.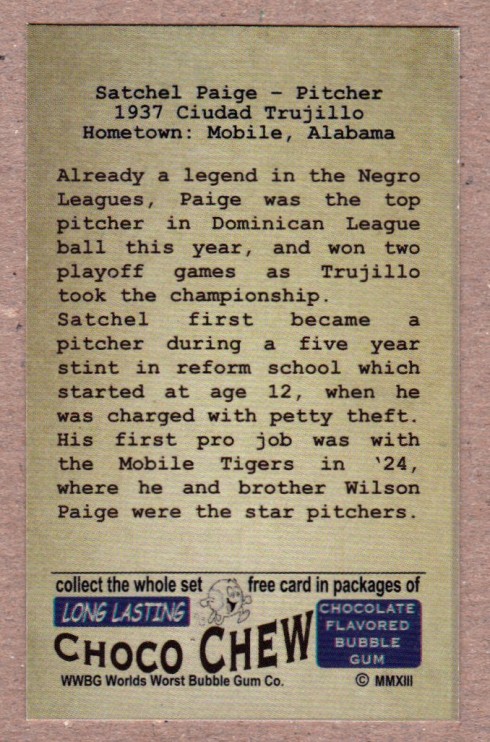 When he left the second joint, the men were waiting just outside the door. "Come with us, we wish to speak to you," one of them said.  Paige resisted, but the other man pulled out a pistol, and Paige let them lead him a block over to an outdoor café. They explained that they worked for Rafael Trujillo, the Dictator of the Dominican Republic.
Trujillo wanted a great baseball team in the city he had named after himself. He was willing to spend $30,000 to do so – a huge sum at that time. He had sent them to find Paige, and offer him the job of assembling the team. It was a team which would include Paige, Cool Papa Bell, Josh Gibson, Dan Bankhead, and the legendary Petrucho Cepeda, They went there to make a good paycheck, but they ended up as hostages.
The ballplayers were kept in a hotel which was guarded by armed soldiers. They were only allowed out to play or practice. All of the games were played while dozens of machine-gun toting soldiers patrolled. A tough season.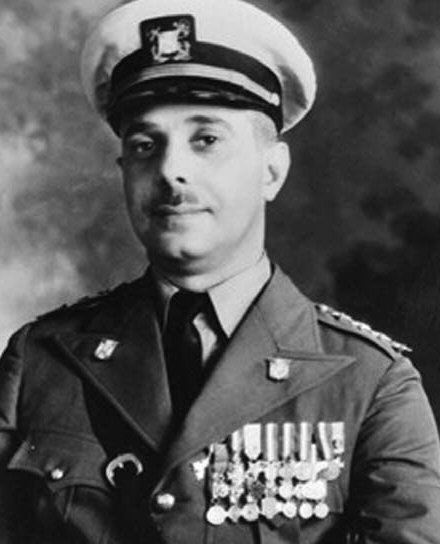 After winning the "championship" series, Paige and the others couldn't get out of there fast enough. They never came back, and Trujillo found a new hobby: Creating new military medals, then awarding them to himself!
This card was issued by King Cards