These print sample cards from Texas depict the four men who first made Notre Dame football world-famous.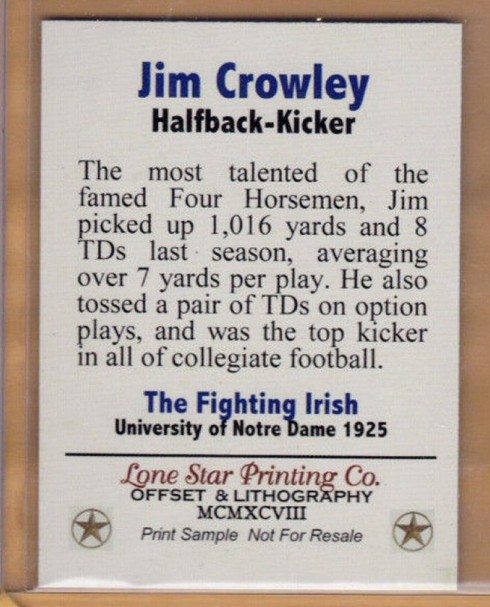 With a quarterback, fullback, and two halfbacks, the Fighting Irish had an unprecedented ground attack.
.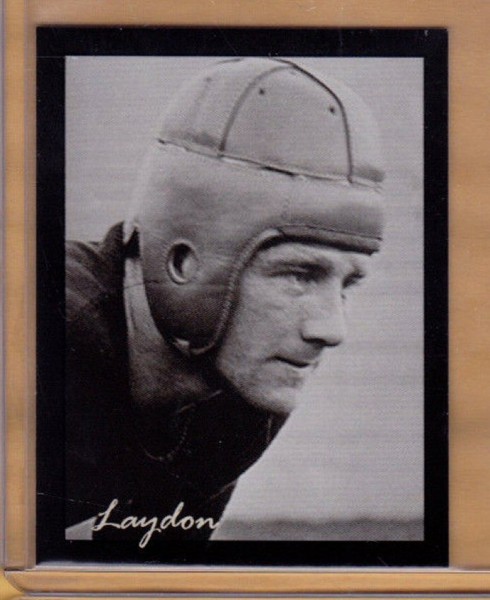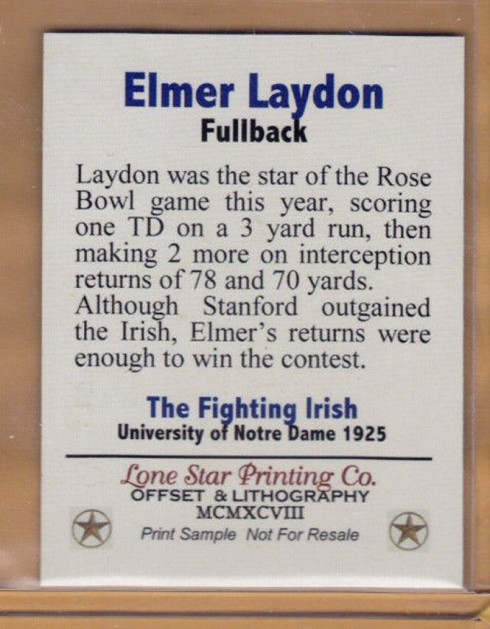 With Knute Rockne as coach, and a line known as "The Seven Mules" they were amazing. The team finished 10-0 then won the Rose Bowl.
Famed sportswriter Grantland Rice gave them their nickname in this 1924 quote from his article about the Fighting Irish defeating Army:
"Outlined against a blue-gray October sky, the Four Horsemen rode again. In dramatic lore their names are Death, Destruction, Pestilence, and Famine. But those are aliases. Their real names are: Stuhldreher, Crowley, Miller and Layden. They formed the crest of the South Bend cyclone before which another fighting Army team was swept over the precipice at the Polo Grounds this afternoon as 55,000 spectators peered down upon the bewildering panorama spread out upon the green plain below."
This set of 4 was issued by Lone Star Printing
SEARCH FOR THIS SERIES ON EBAY