"Jesus pitches so hard, nobody else can catch when he is pitching, so he plays pitcher and catcher at the same time. He is that quick."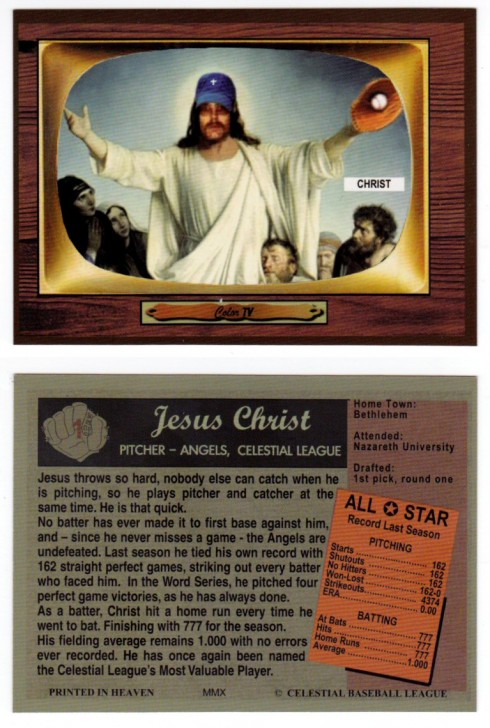 This fantasy card depicts Christ as a ballplayer. Year after year in the Celestial League, he pitches nothing but perfect games, and hits a home run every time at bat. He has been the MVP every season since the league formed. His team has never given up a hit or lost a game.  Imagine the chagrin of opponents, who can never expect to get a hit against him.  It seems like it might take some of the fun out of the game.
The card fails to mention that Jesus always leads the league in saves.
This card was issued by Monarch Corona