Victor was the best pitcher in prewar Japan, but still, as a foreigner, was the subject of discrimination.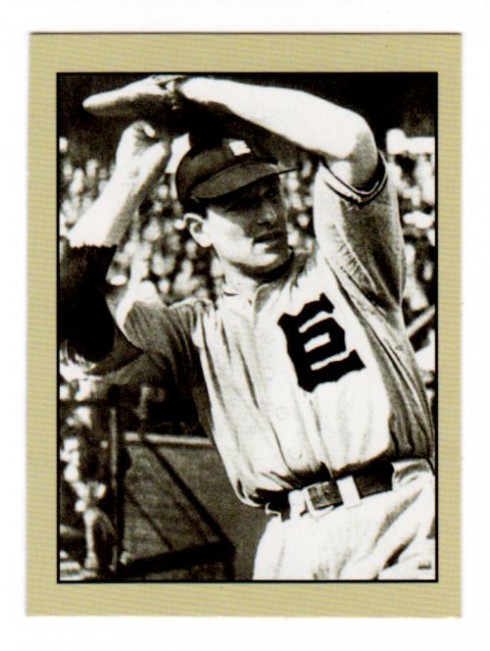 My favorite story is about his trip to the USA in 1936 when the Tokyo Giants came over to play exhibitions against some of the Pacific Coast League teams.  Victor had studied a little English, and one evening at a dinner in San Francisco, he attempted to order his meal in broken English: "I am chicken" he told the waiter.
Of course, his nickname immediately became "chicken" among his team mates.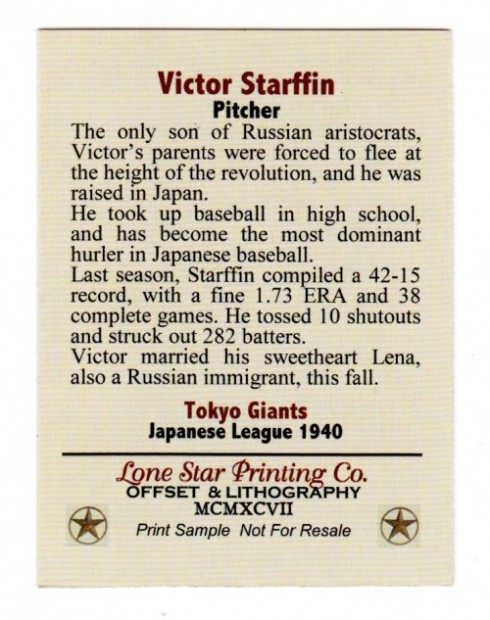 This card was issued by Lone Star Printing