What a draft '68 was for the Fins. Not only these two running great backs, but All Pro defensive back Dick Anderson as well!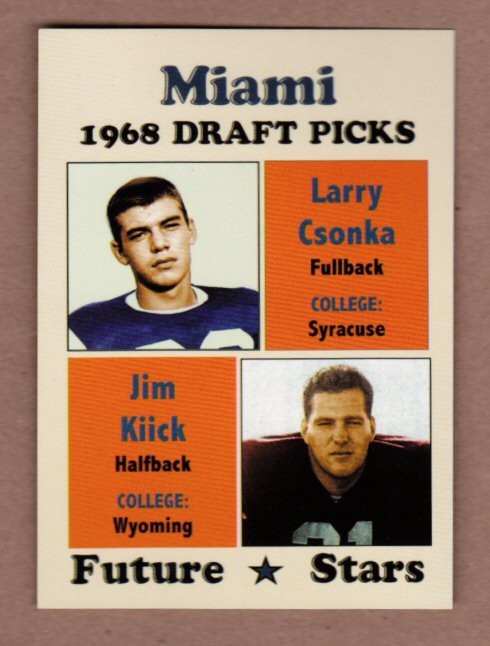 They also drafted Tom Paciorek, who never made it in the NFL, choosing to play baseball instead. Tom had an 18 year career as a 1st baseman and outfielder in the majors.
.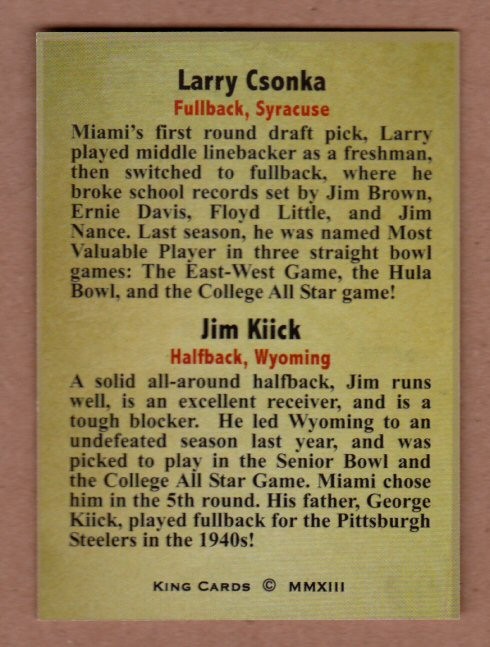 I wish there was a card of Jim's dad George Kiick in 1940 as Pittsburgh Steelers fullback. George missed '41-44 serving in combat, and was awarded a Silver Star. He came back for another season in '45.  They say he was also a great baseball player at Bucknell College.
This card was issued by King Cards