The first paragraph on back tells about Jackie's aborted tryout with the Boston Red Sox in April of 1945.  He showed up, along with Sam Jethroe of the Cleveland Buckeyes and Marvin Williams of the Philadelphia Stars.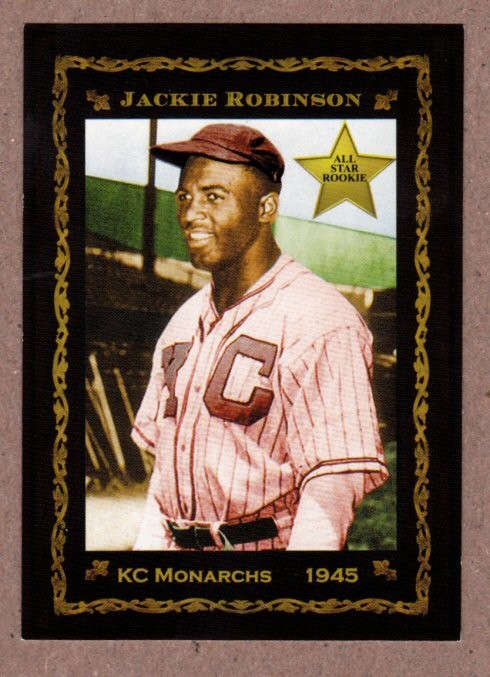 The tryout was delayed for several days because the nation was in mourning after the death of President Franklin D. Roosevelt.  When it did finally occur, it didn't last long.  Boston Globe sportswriter Clif Keane said he heard a person yell from the stands during the tryout, "Get those niggers off the field!"  Keane believed it was Red Sox owner Tom Yawkey.  Others have said it was General Manager Eddie Collins.  Whoever it was must have had some authority, because the three men were quickly removed from the field.
The Red Sox finally integrated in 1959, a full 14 years after Jackie Robinson tried out with them.  Sam Jethroe did end up becoming the first black player in Boston in 1950, but for the rival Boston Braves.
This card was issued by Monarch Corona