Fred was a good hitter, batting .357 at Moose Jaw in 1913, second best in the league.  He led the league in nearly all other offensive categories.  In those days, the best player on the team was often made manager, and Weed was asked to lead the Moose Jaw Robin Hoods in 1913 and again in 1914.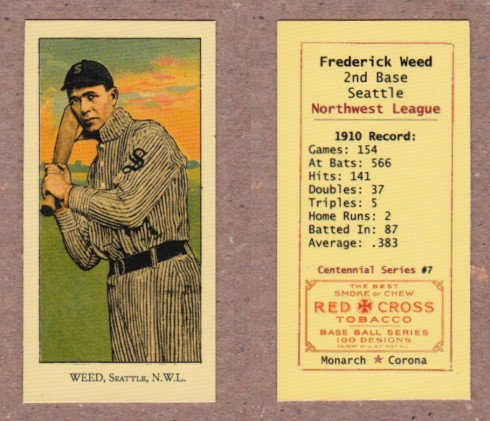 Fred led the team to successful seasons both years, finishing 63-28 and 61-42.
The card above is a reprint on front, but an original on the back.
The article below was published in December of 1913 in the Spokane (Washington) Spokesman-Review newspaper.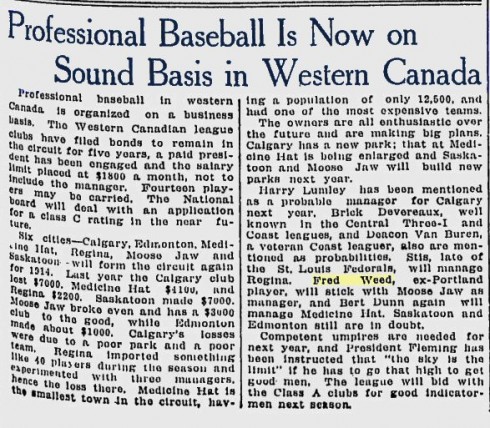 In spite of the optimistic article, The Western Canada League folded after 1914, and Fred Weed retired from playing baseball.
Little did he suspect that over 100 years later, potheads would see his card as some kind of icon, and display it on their refrigerators.
The photo below is from a Facebook post on a page operated by a business in Colorado where marijuana is sold legally.  It's Frederick Weed, on the front of a refrigerator filled with more weed.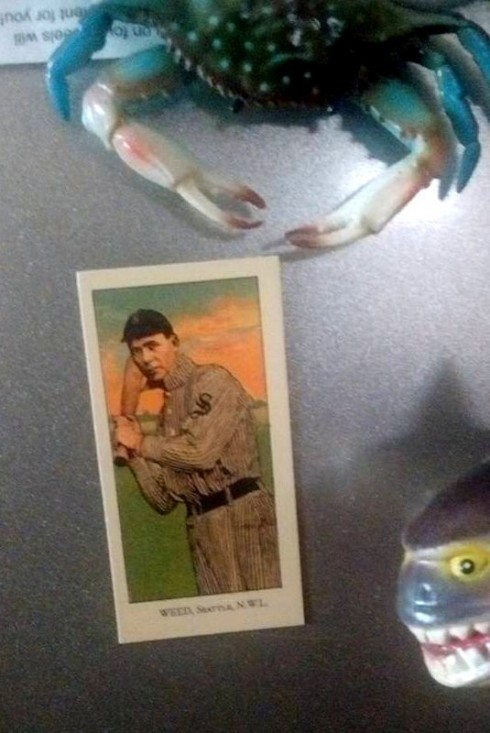 Fred started his career in 1898 at San Jose in the California League.  He played his entire career in the west, never playing east of Sioux City, Iowa.
This card was issued by Monarch Corona