In his last full professional season with Waycross in 1925, Joe played center field and managed the Coast Liners to an impressive record of 59-19.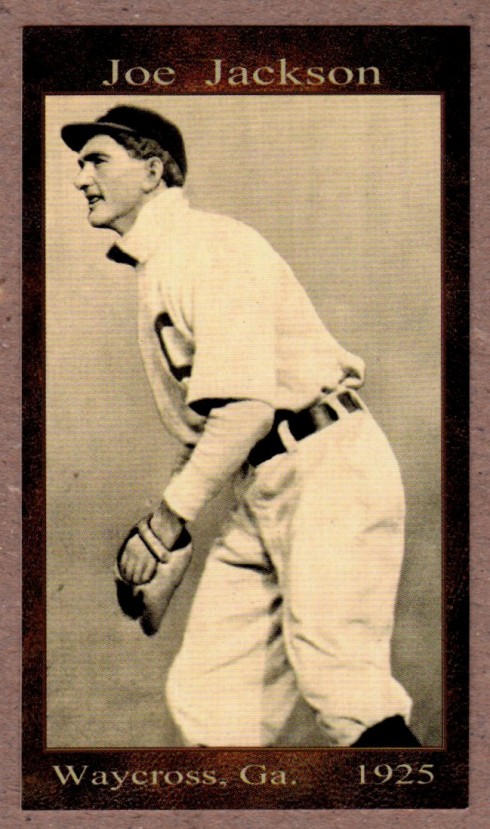 Joe continued to play some mill league and semi-pro ball until 1941, when he played his first and last night games at the age of fifty-four, belting two home runs in a single game, when most men his age have long given up hopes of playing the game of their youth.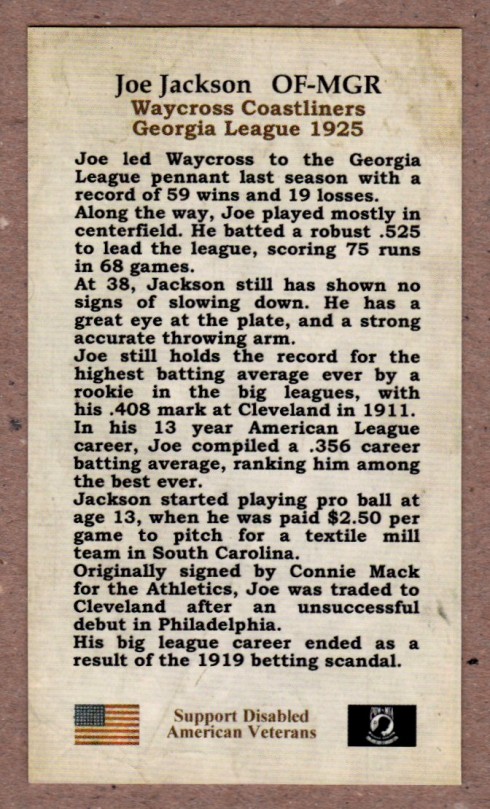 Whether Joe Jackson really helped fix the 1919 World Series has remained a point of dispute for many years. Joe played flawless baseball, hitting .375 for the Series, the highest on either team. He had twelve hits (a tie for the World Series record at the time); six RBIs and no errors in eight games. He accounted for eleven of twenty runs scored by the Sox; and he hit the only home run in the Series!  After all was said and done, he was acquitted of any wrongdoing by a jury of his peers and was a player whose .356 lifetime batting average is the 3rd highest in baseball history.
This card was issued by Dave Stewart