Frank Howard & Jim Gentile both went on to make their marks in the major leagues.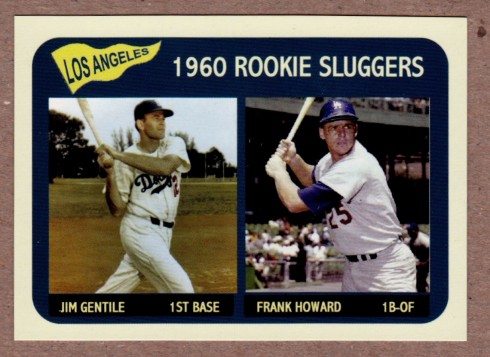 (click on images to view larger)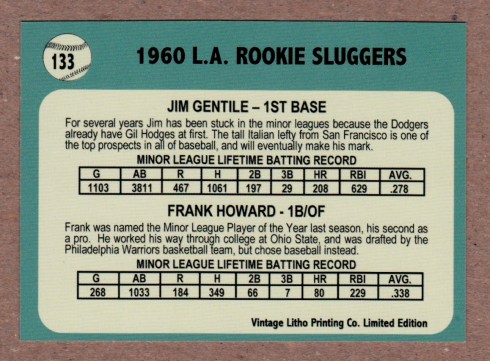 Howard was the NL Rookie of the Year in '60, with 23/77/.268 numbers in 117 games.  He hit 382 homers in his career, including a string of 40+ seasons at Washington in the late 60s.
In a trade that was completed in the spring of 1960, Gentile (pronounced gen-TEEL) went to the Orioles in exchange for Willie Miranda (a .200 hitting infielder who never made the Dodger team) and Bill LaJoie (a career minor league 1st baseman).  It turned out to be a bad trade for the Dodgers.  In '60 at Baltimore, he turned in 21/98/.292 numbers, then in '61 slammed 47 home runs, drove in 141, and batted a nifty .302 for the season.
It was an MVP year, but unfortunately, Jim was overshadowed by Roger Maris, who hit 61, and by Mickey Mantle, who hit 54.  Jim finished third in the MVP voting that fall.
This card was issued by Monarch Corona