Christy was at the center of the first professional football league, the original National Football League, which lasted for only one season.
A star fullback in college at Bucknell, Mathewson was more known for his skills on the gridiron at the time, and had barely started his baseball career.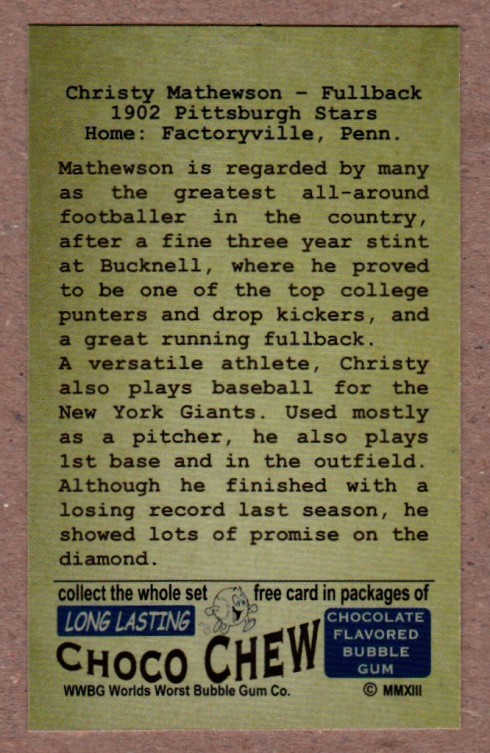 The Pittsburgh Stars won the NFL championship that season, but the league folded and Christy went on to a Hall Of Fame baseball career.
This card was issued by King Cards