Everyone knows George was a great coach, the man who founded the Chicago Bears and turned them into a dynasty.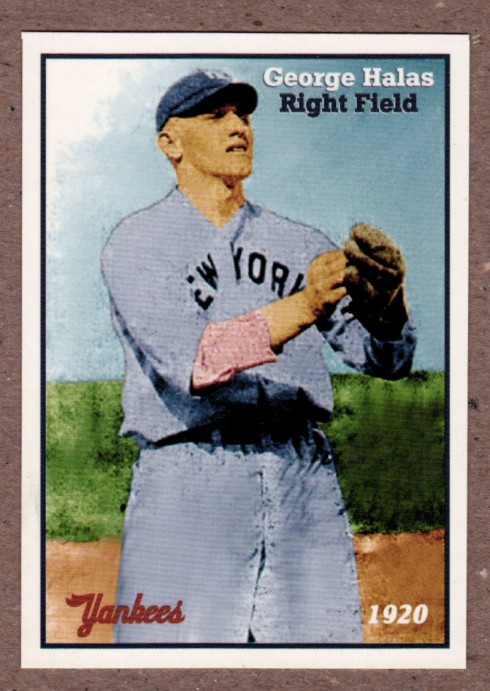 (click on images to view larger)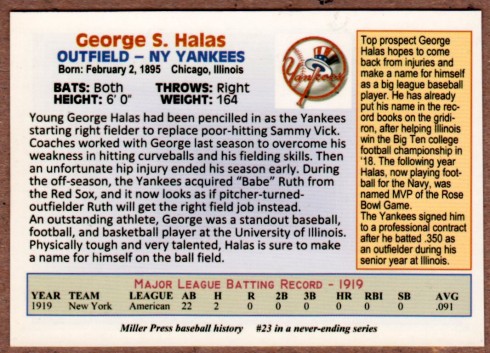 A lot of fans also know that George was penciled in as a starting outfielder with the Yankees, but suffered a hip injury and was out for the season.  By the following year, the Yankees had obtained Babe Ruth, and Halas found he was no longer needed in New York.
So he went back to Illinois to play football and make history.
Halas was also awarded the Bronze Star during his service with the Navy in WW2.  He was assigned to the Pacific, under Admiral Nimitz, and came home a Captain in '46.
After the war, Halas and his Chicago Bears played a charity game every year for the Navy Relief Society.  These games raised millions of dollars to benefit needy service members and their families.
This card was issued by Miller Press