Roger remains one of baseball's greatest heroes.  If he had accepted the football scholarship offered by the Oklahoma Sooners, he might have gone on to become a gridiron hero instead.  He was regarded by his coaches as being better at football than he was at baseball.
(click on images to view larger)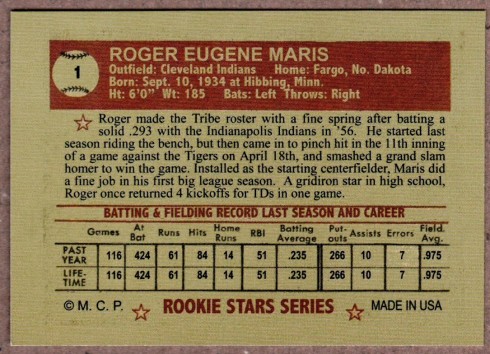 Maris will probably never be elected to the Hall Of Fame, yet his stature as an icon of the sport continues to grow.
This card was issued by Monarch Corona