Satchel was signed by owner Bill Veeck in the summer of 1948 to play for the Cleveland Indians. That milestone occurred on July 7, Satchel's 42nd birthday.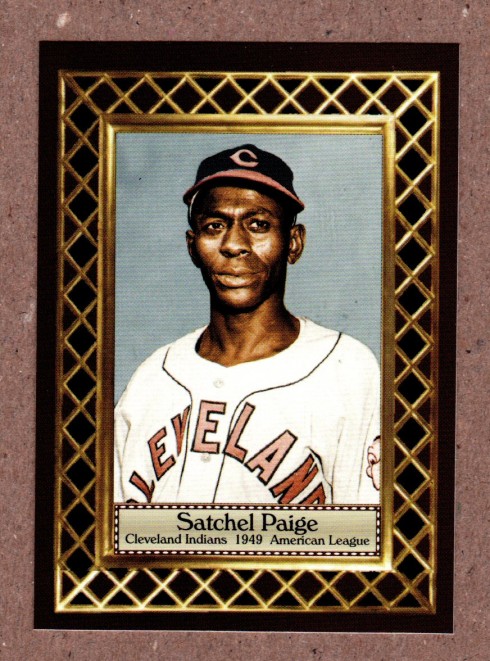 His earned run average for the remainder of that season, a sweet 2.48, was second best in the American League. His performance over the half season he played so impressed the nation's baseball writers that, when the Associated Press polled them, 12 voted for Satchel as Rookie of the Year in the American League, enough to place him fourth.  His 6-1 record was the highest winning percentage on an outstanding Indians staff and a crucial factor in the team capturing the pennant, which it did by a single game over the Red Sox.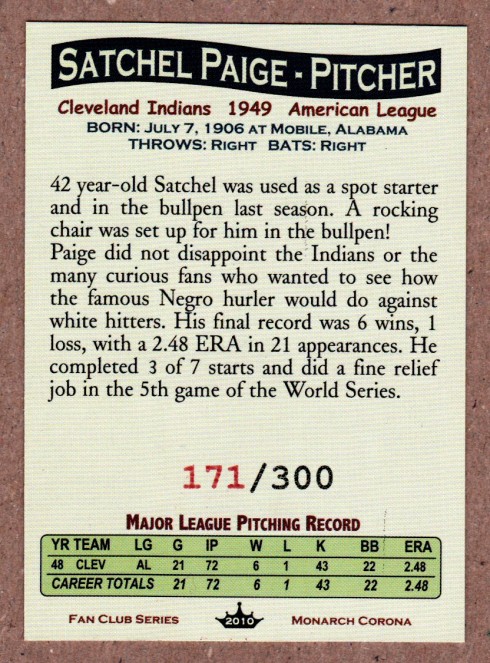 Each game he won had fans and writers marveling over what he must have been like in his prime and wondering how many other great Negro players had been lost to segregation.
This card was issued by Monarch Corona