This forgotten superstar of baseball may have had the best hitting eye in the history of the sport.  Despite being a power hitter, Frank almost never struck out.  In over 6,000 trips to the plate, he only struck out 189 times.  Hell, Ryan Howard struck out more than that in only one season, and he did so three times!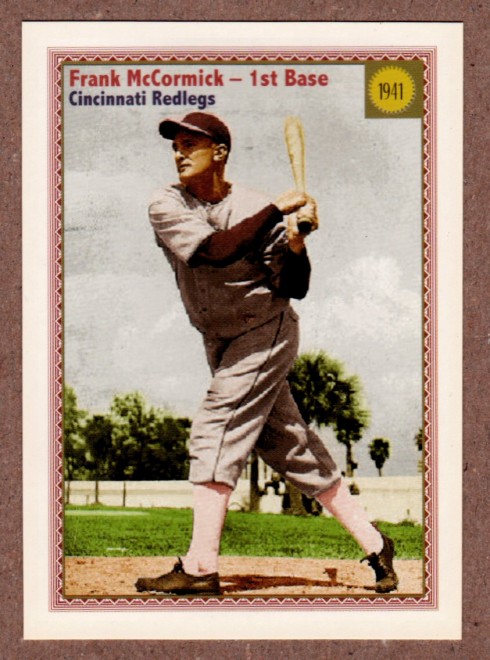 (click image to enlarge)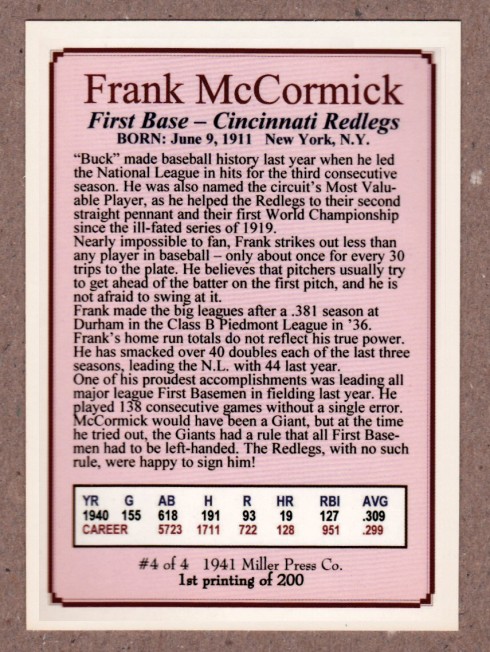 McCormick was an All-Star 8 times in a row, and was named the National League MVP in 1940.  He is still regarded one of the top fielders among all first basemen in major league history,
Frank was assigned Johnny Vander Meer as a roommate during his minor league season with the Durham Bulls in 1936. The following year at Syracuse in the International League, Vander Meer was again his roommate.  In August of that year, both were called up to play at Cincinnati, and once more they roomed together.  The following spring, again assigned as roommates, both of them made the team, and again found themselves rooming together on road trips.  They spent long hours discussing hitting and pitching, and invented a game using a ping pong ball and a souvenir bat (like the kind sold at ballparks) so they could play in their hotel room.
Here is a 1941 Huskies Cereal card of both players: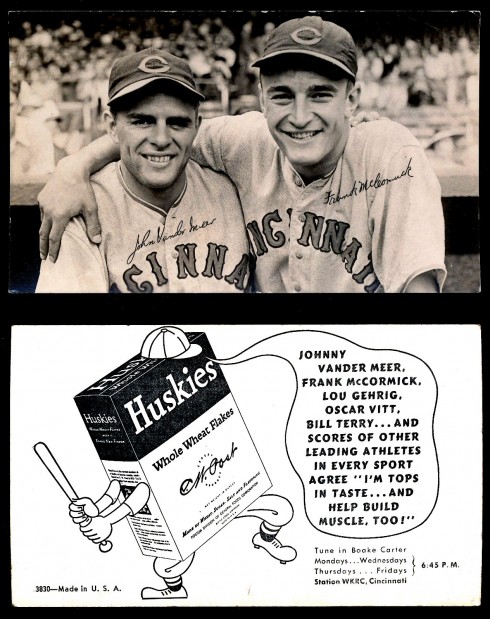 Although the Miller Press card above says "1941" on the back, it was actually printed in 1987, as one of 4 cards in the 1941 series.
This card was created and issued by Miller Press Printing Co.